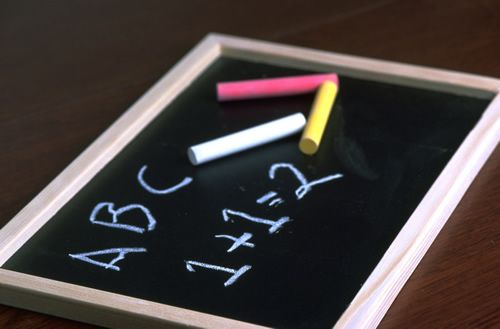 Second Grade Program Curriculum Overview
Language Arts
Teaching focuses on language development in all grade levels and all special subjects. Students learn the tasks of literacy, which include reading, writing, and responding to literature.

Speaking and listening are meaningfully integrated throughout the curriculum.
Reading
The goal of the reading program is to instill in children a love of learning and the ability to comprehend written language. Children who are learning the process of reading are taught how to use the basic reading strategies. They learn to predict outcomes, use context and picture clues, match letter and sounds (phonics), and build on their knowledge of sight words.

Students also learn the strategies of skimming and scanning, rereading, and using punctuation to assist meaning.

Choice and authenticity have proven to be essential in supporting developing readers. Children are more apt to develop attitudes and skills when they share in the decision making process about what is read and in the means of personal response.
A Balanced Literacy Program
Children will become successful readers when they are empowered to:
-utilize a variety of reading strategies
-reread fluent texts
-learn to effectively comprehend various text types
-choose appropriate reading selections
-are able to engage in meaningful literature discussions
-respond to text in writing
-reflect about themselves as readers
Writing
Second graders are able to write longer texts. They are introduced to revision and the editing process at this time. They also begin to learn how to use ending punctuation marks and use capitalization appropriately.

These skills are reinforced and re-taught at every grade level.

They are encouraged to spell sight words correctly.

Methods include:
- mini lessons
- independent writing
- individual conferences
- peer conferences
- group share
-collecting-writing folders and/or idea notebooks
-choosing-selecting pieces for developing
-drafting-developing the chosen piece
-revising-"look again"
-editing-mechanics
-publishing-the piece is complete
-celebration-sharing with your class
- Creative writing
- Content area writing
- Writing based on literature readings
- Journal writing
- Publication of student books
- Exposure to computer based writing programs
Math Program ( Marshall Cavendish International, 2008)

Primary Mathematics is a complete program based on the highly successful Primary Mathematics series from Singapore. Designed to equip students with a strong foundation in mathematics, topics are covered in depth and taught to mastery.

Pedagogical Approach & Methodology-(Concrete, Pictorial, Abstract Approach)

This approach enables students to encounter math in a meaningful way and translate mathematical skills from the concrete to the abstract. Students first encounter the mathematical concepts through the use of manipulatives. Students then move on to the pictorial stage in which pictures are used to model problems. When students are familiar with the ideas taught, they progress to a more advanced or abstract stage in which only numbers, notation and symbols are used.

Model Drawing:

Model drawing is an ingenious problem-solving strategy built into the Primary Mathematics curriculum.

Students are taught to visualize and construct concrete pictures to help them make sense of word problems. The model-drawing technique not only provides a powerful method for solving problems, but also serves as a link to algebra. Symbolic representation of problems, the mainstay of algebra, emerges as a logical extension of the model-drawing technique.

Teaching to Mastery:

Each topic is covered in detail and taught to mastery. After new concepts are taught, students are engaged with a variety of mathematically rich problems.
Spiral Progression:

Topics covered previously are reviewed at higher grades and with increasing difficulty. The introduction of new concepts is built upon the mathematical concepts student have learned previously. Spiral progression also allows for a review of important math concepts while expanding on that foundation.

Metacognition:

metacognition refers to the ability to monitor one's own thought processes. In teaching students to be conscious of the strategies they use to accomplish a task, this strategy encourages students to think of alternative means of solving problems and promotes logical thinking. Students are encouraged to be aware of how they arrive at their solutions.
Social Studies
Various literature selections will focus on:
-Goods & Services
-Rural, Urban and suburban communities
-Wants & needs
-Celebrations & traditions
-Government
Students will also learn map skills
Science
•Various literature selections will focus on:

-Balance and Motion

-Recycling

-Trees

-Birds

-Reptiles and Amphibians

-Mammals

-Magnets

-Butterflies
Health Awareness
The Human Body

Safety

Personal Hygiene and wellness